Tripawds is a user-supported community. Thank you for your support!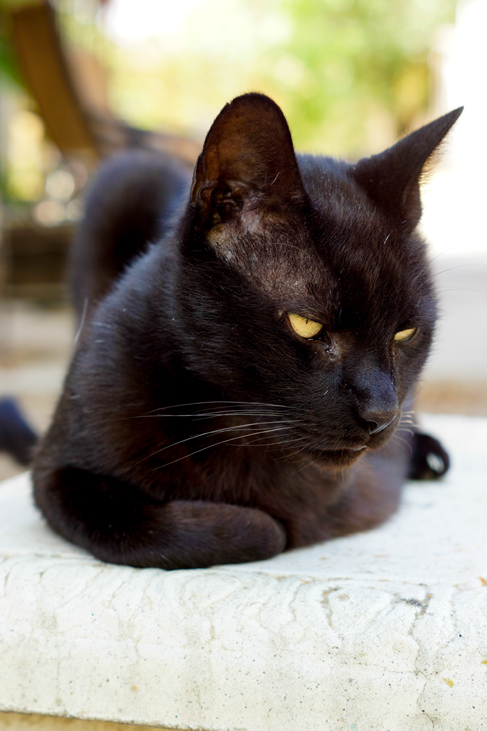 This is the story of our cat, Fang, and his transition at 11 years old from having four legs to only three.
When Fang was diagnosed with either osteochondroma or osteosarcoma, of which we were not certain (one is benign and one is not), I was told that the only way we could save him was to amputate his front left leg. It ended up being chondrosarcoma instead but, really that's just a different story with the same ending. I looked through many websites and videos searching for and imagining what Fang's quality of life would be with three legs, and whether it was better to amputate or put him to sleep. Both were so difficult to imagine.
This adventure made me realize just how much it helps the decision making process to read other people's stories about cat amputation (good or bad). I am putting this blog together so that maybe other people can learn from what we're going through. There is a whole lot of soul searching involved in this whole endeavor, and I hope to make it easier for someone else in the future.