Hello everypawdy,
Unfortunately, upon taking Fang's brother Wikka to the vet to diagnose a cold that never seemed to go away, we found out that he had a malignant tumor which had worked it's way from his sinuses into his brain. There was nothing we could do as a tumor in that location really can't be removed, and so we helped him cross the rainbow bridge on March 18th 2015. We miss him very much, but we thank our lucky stars that he never had to feel any pain or what I'm sure would have been the extremely negative affects of a brain tumor. We buried him in his back yard where he can be with the birds, flowers and his brothers. He had a happy and long life, and he never suffered. I couldn't ask for more than that.
We miss Wikka dearly, and the experience made me remember again, in sharp detail, the shock and difficulty making a decision about Fang's amputation when we found his tumor in a similar seemingly normal vet visit. I am so thankful that Fang's tumor was in such an 'easy' place to remove.
It's funny to think of that now – 'easy to remove an arm' – but it's true. Fang continues to have a happy and healthy life without it, and I thank the heavens for the courage to go through this journey with him. It's been 2 years, 6 months and 9 days since Fang had his front leg amputated, and at 13 years old he is still happily hopping around, laying in the sun, and just generally being a happy kitty.
By the way, Tripawds (my lifeline source for Fang's amputation, and really the best place I've found for information, news and stories on tripod cats and dogs) has redone their website and made all of that tripod information even more accessible. They've also been up to a lot of other useful things, like creating informational pamphlets for veterinary offices,  hosting Tripawd get-togethers, setting up new means of communication for those of us in the Tripawd community, and just generally continuing to raise awareness for tripod animals. They've also gained a lot more tripod cat information since Fang and I first delved into the tripod life. Fang and I were extremely thankful for Tripawds support while we went through all of this, and we hope that if you are in the same boat you will find them just as helpful!
Here is a little mishmash video of Fang hanging out in the yard with his brothers (who he totally owns, by the way) 🙂 <Here is a link to the video for those of you with issues viewing embedded video content>
And now…. pictures!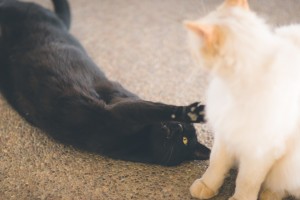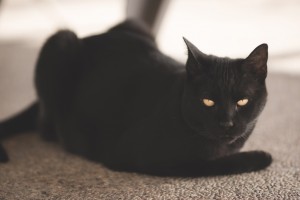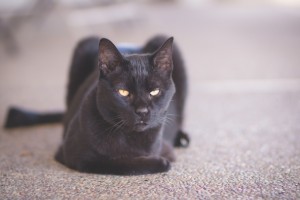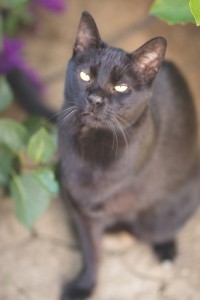 EDIT: <Something happened to my post earlier with strange characters and all sorts of stuff, so here is a redo>